Current In-game name:
Vader
Date of birth (DD/MM/YYYY):
12/08/2003
Preferred name if accepted (Must include the [SR71] tag):
Vader[SR71]
Have you previously held a position in SR71? If so, what were the conditions for leaving or being revoked from your previous position?
Yes. I resigned because i think i don't deserve with SR71. But after the SoulYa guy doesn't have proof and everybody trust me again, i'm back

Age:
14
Your skills and profession:
Cbugging and shooting sawnoff
Are you experienced with flying hydras and/or rustlers (Will be tested)?
Ye, with rustlers
Image of your in-game stats: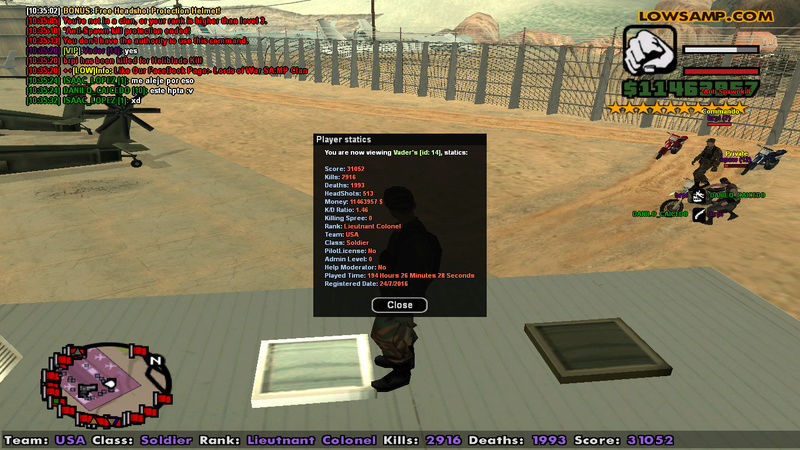 Acknowledgement that you have read, understood and interpreted the clan rules; and any punishment that is deemed within reason of breaching any act [Only requires a Yes/No answer]:
Yes

---
Permissions in this forum:
You
cannot
reply to topics in this forum