Country: USA

   Age:18

   Do you have Discord?(Not Required): No

   Have you read all clan rules?:Yes

   Why do you want to join F4H?(Min 50 words): I feel this clan would elevate my skills in the server and overall be a good experience for me since I'm new  to this server. Could be a good opportunity to make some friends with my fellow clan mates. Also I want to join this clan because its nice to have people to work together with in game, whenever you go lone wolf you get outnumbered but having fellow clan mates there to watch my back would be a good thing to have, Like they always say you cant do everything alone.  





   Screenshot of IG Stats: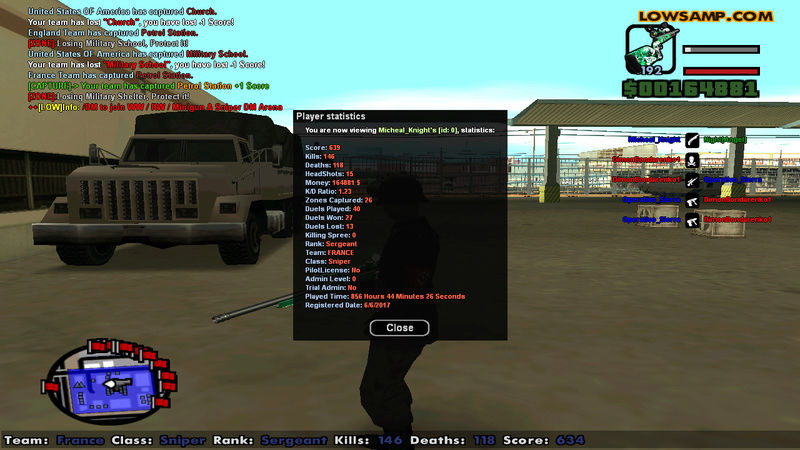 Have you been in any other clans? If so, which clan?: I have but in other servers.

   How much activity can you give us?: Well that depends on the timezone difference, on my timezone I can do 4-5 hours.

   Whats your favorite weapon?: Sawn-Off  




   What is your timezone?: MST

Grim_




Posts

: 47


Reputation

: 1


Join date

: 2017-09-20


Age

: 18


Location

: Arizona



Congratulations, you have been ACCEPTED as a trial member. get your K/D up to be fully fledged. See Merx IG for an invite.

United States Army Specialist(E4) 12B Combat Engineer
Hired as a Trial Administrator by Rock_Man on 3September2017
Promoted to Senior Administrator by Rock_Man on 8September2017
"Four wheels move the body, two wheels move the soul."

[LOW]Merx

Very Important Person




Posts

: 143


Reputation

: 4


Join date

: 2017-09-03


Age

: 22


Location

: United States




---
Permissions in this forum:
You
cannot
reply to topics in this forum