Your in-game name: Armed_Hawk[47]
Your country of origin: Pakistan
Your timezone:UTC+05:00
Were you in any other clan before?, if yes then what was the reason of leaving it?:Yes, I was In SB69, The Reason Is The, Rank I Deserves, They Were Not Giving To Me, And Many More Things
List of the previous names you have used:AGENT_47   
Why do you want to join our clan?:
The Reason Of Joining The Clan is I Have Very Good Understandings With Extreme, I
Was Also In His Previous Clan [DA] Which Removed For Some Reasons, Now He Created Another One so I Wanted To Be A Part Of It, And Personally, I like knowing that old friends will be there to play with me when life allows for some trigger time. it's about finding like-minded people that make the most out of their gaming experience. It's a wonderful thing which is why I am so passionate about it.   
How long do you stay in the server each day?: 3 Hours in Afternoon And 2 Or 3 in Evening   
Picture of your in-game stats: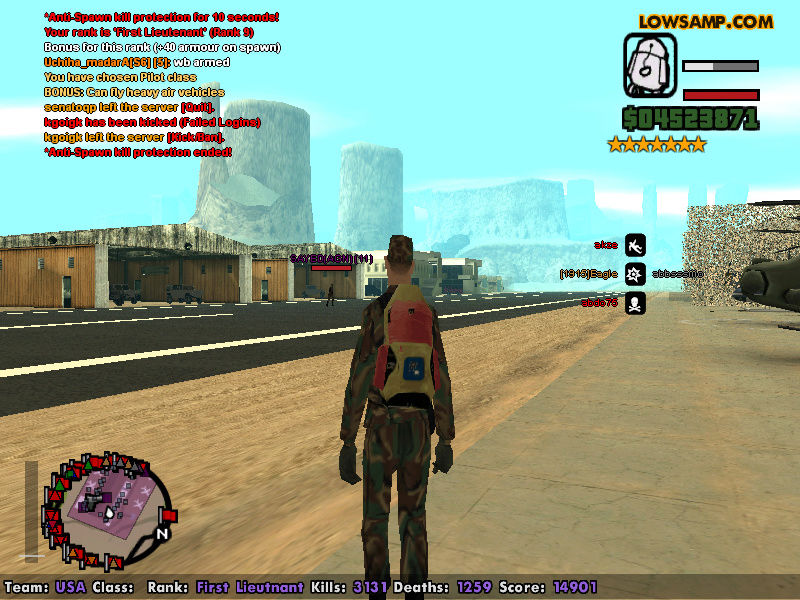 Sirius[DS]




Posts

: 187


Reputation

: 1


Join date

: 2017-01-28


Age

: 19


Location

: Galaxy, Earth, Asia



Accepted as a

Bandit

, congratulations!
Retired Leader- [DA]
Retired Warlord/Leader - [TEO]
LOW community member since 2015
‎
‎
‎
‎
‎
‎
‎
‎
‎
‎
‎
‎
‎
‎
‎
‎
‎
‎
‎
‎

Extreme

Very Important Person




Posts

: 1197


Reputation

: 12


Join date

: 2016-07-18


Age

: 14




---
Permissions in this forum:
You
cannot
reply to topics in this forum