I am sking if I need to improve on anything as NEXT MONTH I will apply for admin but I want to know what to improve please tell me anyone can reply I dont mind
More reports, get a program to record and learn how to apply following their due formats. Its my view

Good luck


[LOW]Bamby

Head Admin




Posts

: 714


Reputation

: 14


Join date

: 2016-10-02


Age

: 20


Location

: Mexico



I do not know if I'm allowed to post here and I know that this have nothing to do with your improvement but it might help you in case you didn't know about them. So anyway, these are the applying requirements besides following the rules like (not starting arguments, not insulting any players, ect..):
* Age must be 14 Or Older.
* Scores Must Be at least 5000 Or Higher.
* Has been Playing In the Server For at least 1 Month Or Longer.
* Fluent In English (Types English Well, along with understanding it)
* Never Has been Banned In the Server
* Active In-Game and also Helpful To Players, which involves being Friendly.
* Minimum Playing hours each day More than 3 hours.
* One month have passed since the previous application got declined.
Last edited by ExiT[S6] on Sun Jun 11, 2017 4:45 pm; edited 2 times in total (Reason for editing : Typos)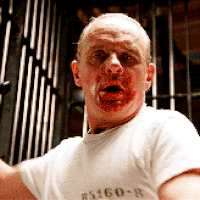 [LOW]ExiT[S6]

Very Important Person




Posts

: 300


Reputation

: 1


Join date

: 2017-05-16


Age

: 20


Location

: Tunisia



First stop asking us what you need to improve, and try to see by yourself what is need  to improve.
Improvements can't  be fixed by hours, days, weeks, an improvement takes years . where is that experience you talk about in your application?
#sad
Last edited by [LOW]P3pSy[BLS] on Sun Jun 11, 2017 1:10 am; edited 2 times in total (Reason for editing : I forgef to put the [RE] at the title of subject)
                                                  H2O playing samp in real life/H2o trying to catch his camel: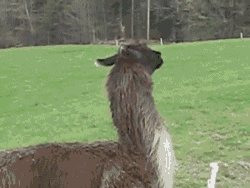 Two middle fingers for haters

My LOW Goals:

- Piss off Imran to such an extent that he Rage Quits
- See Niggachu get a girlfriend
- Reach a K/D of 1.00[DONE]
- See SHADOW get another chance
- See v4 Update[DONE]
- See Night[M]are donate for Vishnologia
- Piss off Night[M]are and Vishnologia once each by Nuking them[DONE]
- See My clan application be accepted[DONE][OMG]
- Assemble a Gaming PC
- Leave Minigun DM and not get banned by bot[DONE]
- Win a Deagle DM Event with Imran in the event.

[LOW]HawkEye[S6]

Moderator




Posts

: 274


Reputation

: 1


Join date

: 2017-01-09


Age

: 14



Lol HawkEye
Thx Bamby
P3psy that was rude but ok..
---
Permissions in this forum:
You
cannot
reply to topics in this forum